The advantages of forgiveness.

In "The Song of Prayer" which is a supplement to the Course, a chapter is dedicated to the real meaning of forgiveness and the wrong interpretations of it. Forgiveness is actually detachment, letting go of your own projections. They are the ideas you have about others and life situations. Those ideas are always wrong, because they are based on the ego-thought system you learned. Even the so-called good of this way of thinking is an attack on you, because it's not in accordance with Who You really are. Who You are essentially has no opposite, it's good through and through.

When I began to study the Course, I had been involved in demonstrations for protection of animals. I felt strongly about this and joined in several actions. Until I experienced in Brussel (Belgium) at the European Parliament that it rained big hail stones on my head. We had to get quickly back into the bus. At first I was stunned, because why didn't my inner Guidance disapprove doing something good? I decided to dedicate myself to the lessons of The Course and I would see what I could do for the animals after that. I still had to learn that all protection of animals and humans comes from God. I have come to understand that I made the situation for animals worse by making it real instead of giving it to God.

In John 12:32 is written: "And if I am raised from earth I will attract everything to me." Meaning that if my identity, the feeling of Who I Am, is sufficiently raised, It will draw in everything that's visible to the level, where my self is located. In this way we correct unpleasant outer circumstances. We don't do it by manipulation and trying to direct everything outside of us.

It is done by raising your realization of who you are and understanding that there is no separation between who you are and the way it appears to you.
"I need do nothing," "A Course in Miracles" states. Such a relief...
Of course it takes some "doing", but the work is on the inner plane. You don't have to run around to change things.

I understand the people who so long to defend the animals. To see how you contribute to the suffering of animals with this kind of help, seeing everything in this world of contrast as some sort of triangle,



I once saw a man in my neighbourhood together with another man watching a group of teenagers who where just getting into a car on the other side of the street. I thought that the man and his companion looked threatening. I thought they looked like 2 prison thugs. Such projections! I made prisons, agression, criminals, crime and all within a second!

Ego is chock full of pitfalls to draw you into the world of illusion. It has several subtle sneaky manipulations to keep you out of your Reality. I may say "surrender your illusions" but it's necessary to recognize the stumbling blocks on your path and eliminate them.

When you assume a "we versus the other" position, you are based in separation and you don't realize that you're one with everything and everyone. That goes for every resistance to abuses, environmental issues, poverty, repression, abuse of power, inequality etc. As long as you have a separate identity and don't realize that you're one with the other, you're not aware of the mirror-effect. Everyone is your mirror. Everything that lives inside you is pictured outside of you. You are what you see! We are one!

Another important principle is unconditional love. All that is, exists through unconditional love, a love that doesn't judge. For Divine Mind we are like children who are outside playing a game of war or something like it, and God doesn't see anything rerpehensible or bad in us. I guess It would like us to come inside to be together again...
Essentially we're all unconditional love. We were taught to judge and are filled with resistance, but that is not who we really are.

The contrast of "good and evil" which we perceive, dissolves as we let go of our projection and forgive. There are more ways to do that.
When we have forgiven, we have no longer seen ourselves as separate from the other. Or we have relinquished the meaning we gave to the situation. In both cases the problem that upset us, will disappear.

What is often apparent, is that people would prefer to be freed from all contrast. Especially when it influences them personally. However, it is a fundamental part of our "game" here. We constructed it and even though it isn't real, we do experience it.

Through forgiveness every problem dissolves into the nothingness from which it came. And by realizing that it isn't real, you can peacefully look upon all your experiences. You just think "look what I created" without guilt, but with admiration. To be able to create such impossible situations witnesses unimaginable power. You are a perfect divine Being who can experience a godless world filled with imperfection, sickness, suffering, apparent lovelessness and lack. And because you don't judge it, you don't have any resistance and it dissolves. It dissolves because you used a higher principle to solve it. That is the only solution in the world of illusion. So you have to go to a higher level. Then you know "even though I have negative experiences, I am and remain divine. A divine Being with pain and fear, that is completely impossible. God really is almighty!

Until then this world of experiences takes an incredible amount of energy and life force. When you begin to let go of your grievances and to transform your thinking, all that energy becomes available. Imagine what it would be like to always live in a state of love, only that feeling is focused on everything and everyone. It's like constantly walking on air.

The Course in Miracles mentions a lot about the advantages of forgiveness. If we let go of the interpretation that someone harmed us and that we "forgive" that person, is that not a radical transformation of our thinking? If your mind is creative and you're the one always attracting into your life everything you experience, who is there to blame? Society is based on thinking in terms of guilt and if the finger cannot point to someone else, we point it to ourselves. What if you choose to see yourself and everyone as completely innocent? Forgiveness, letting go, truly offers everything you want.

From lesson 122: Forgiveness offers everything I want.
1. What could you want forgiveness cannot give? 2Do you want peace? 3Forgiveness offers it. 4Do you want happiness, a quiet mind, a certainty of purpose, and a sense of worth and beauty that transcends the world? 5Do you want care and safety, and the warmth of sure protection always? 6Do you want a quietness that cannot be disturbed, a gentleness that never can be hurt, a deep, abiding comfort, and a rest so perfect it can never be upset?

2. All this forgiveness offers you, and more. 2It sparkles on your eyes as you awake, and gives you joy with which to meet the day. 3It soothes your forehead while you sleep, and rests upon your eyelids so you see no dreams of fear and evil, malice and attack. 4And when you wake again, it offers you another day of happiness and peace. 5All this forgiveness offers you, and more. 3. Forgiveness lets the veil be lifted up that hides the face of Christ from those who look with unforgiving eyes upon the world. 2It lets you recognize the Son of God, and clears your memory of all dead thoughts so that remembrance of your Father can arise across the threshold of your mind. 3What would you want forgiveness cannot give?

From lesson 192: 1. Forgiveness gently looks upon all things unknown in Heaven, sees them disappear, and leaves the world a clean and unmarked slate on which the Word of God can now replace the senseless symbols written there before. 2Forgiveness is the means by which the fear of death is overcome, because it holds no fierce attraction now and guilt is gone. 3Forgiveness lets the body be perceived as what it is; a simple teaching aid, to be laid by when learning is complete, but hardly changing him who learns at all.

It is our mission to show you all possibilities to live a truly fulfilling joyful life. We want a community of people who support each other and who see the Light in each other. This website is part of that effort to return you to conscious awareness of your power. We are determined to commit to give information which enable people to live a happy, peaceful and prosperous life.

Each individual has infinitely more influence in this world than you may realize, without having to work on society or things outside of you. Your true contribution to the world gives you enormous power and responsibility. This also means that you deserve to be respected, praised and loved for your contribution to the salvation of all.
Can you imagine how you will feel? Do you also want to see the real innocence and the Light in everyone, including yourself? Join us on this magnificent journey, in order to lead the life that will truly make you happy. The life you deserve and that is in accordance with Who You really are.


We are one in Innocence, Love and Light.
Margareth




Margareth Lee - The Light in the Lord's Prayer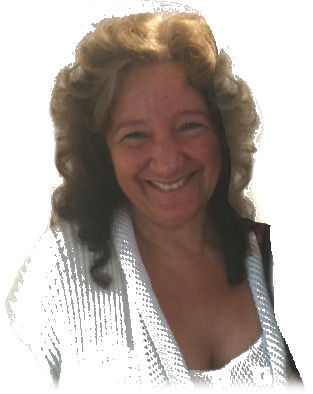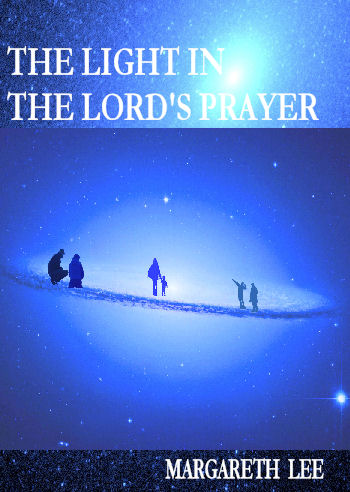 I am happy and excited to announce that this book is now in print and you can buy it at Amazon.com, Barnes & Noble, Walmart and other reputable booksellers.
To order at your local bookseller you can use the ISBN: 978-1-4457-4685-2


A quick and easy way to get this book is to buy it now at www.lulu.com and have it delivered.
Or if you prefer, you could buy it at amazon.

You can also buy The Light in the Lord's Prayer as a downloadable ebook (in electronic format) fast, free and secure via Paypal for $5,95. For a limited time when you buy this ebook you will also receive two ebooks as a bonus; "The Way Out" by Joseph Benner, and "The Greatest Thing" by Henry Drummond.



Donations via PayPal
Thank you for all expressions of your appreciation in money and every other contribution to this valuable work. Everything you give you have given to yourself. You can count on it that your donation supports the most important goal one can have on this planet, raising the level of consciousness and vibration. You are the Light of the world! Or email me to connect in other ways. We are One and I am grateful for our connection in love, light and laughter. Let's have fun and enjoy this adventure to the max!